Expert Exterior Renovations & Custom Structures in Martha's Vineyard
Bringing Craftsmanship to the Great Outdoors: Custom Builds and Renovations Across Martha's Vineyard
Start Your Home Exterior Project
Discover the transformative power of expert exterior renovations, custom structures, and finely crafted decks. Each project showcases our attention to detail, commitment to quality, and dedication to realizing our clients' visions. From pool decks to porches and carriage houses, our work has been enhancing the landscapes of Martha's Vineyard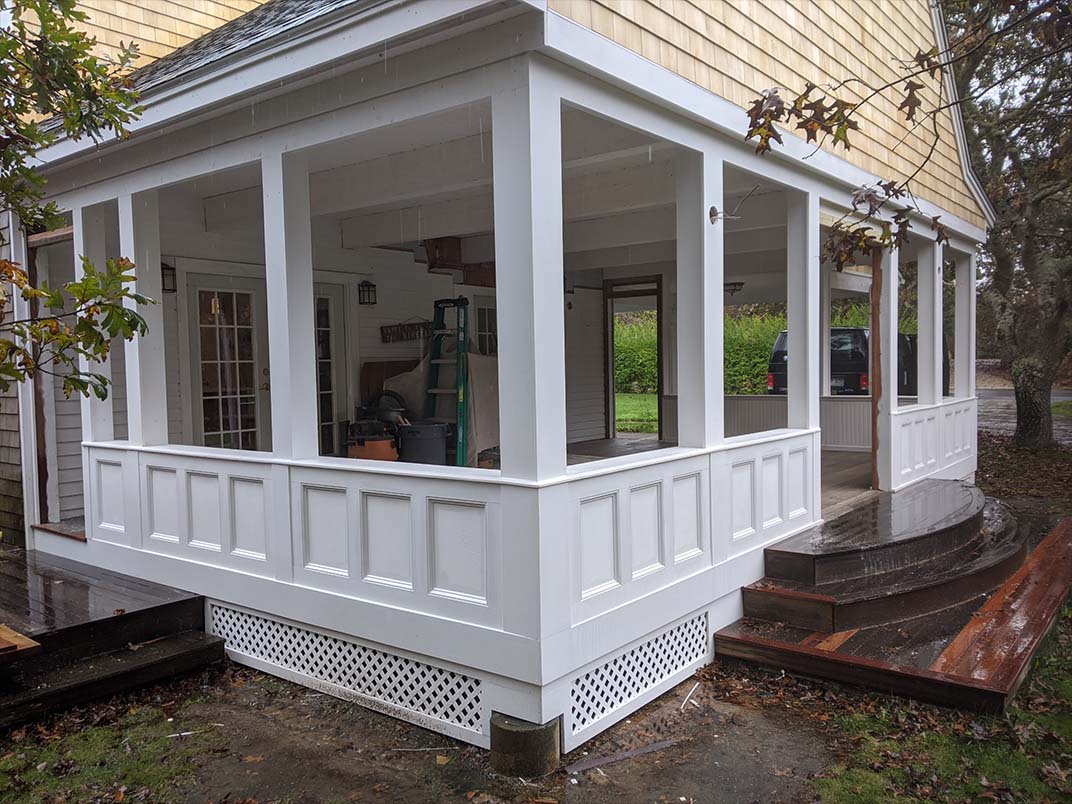 Edgartown Screen Porch
Designed and built to client specifications, this screened porch in Edgartown uses AZEK rot-resistant PVC materials for longevity. It's a testament to our consultative approach and commitment to creating enduring structures.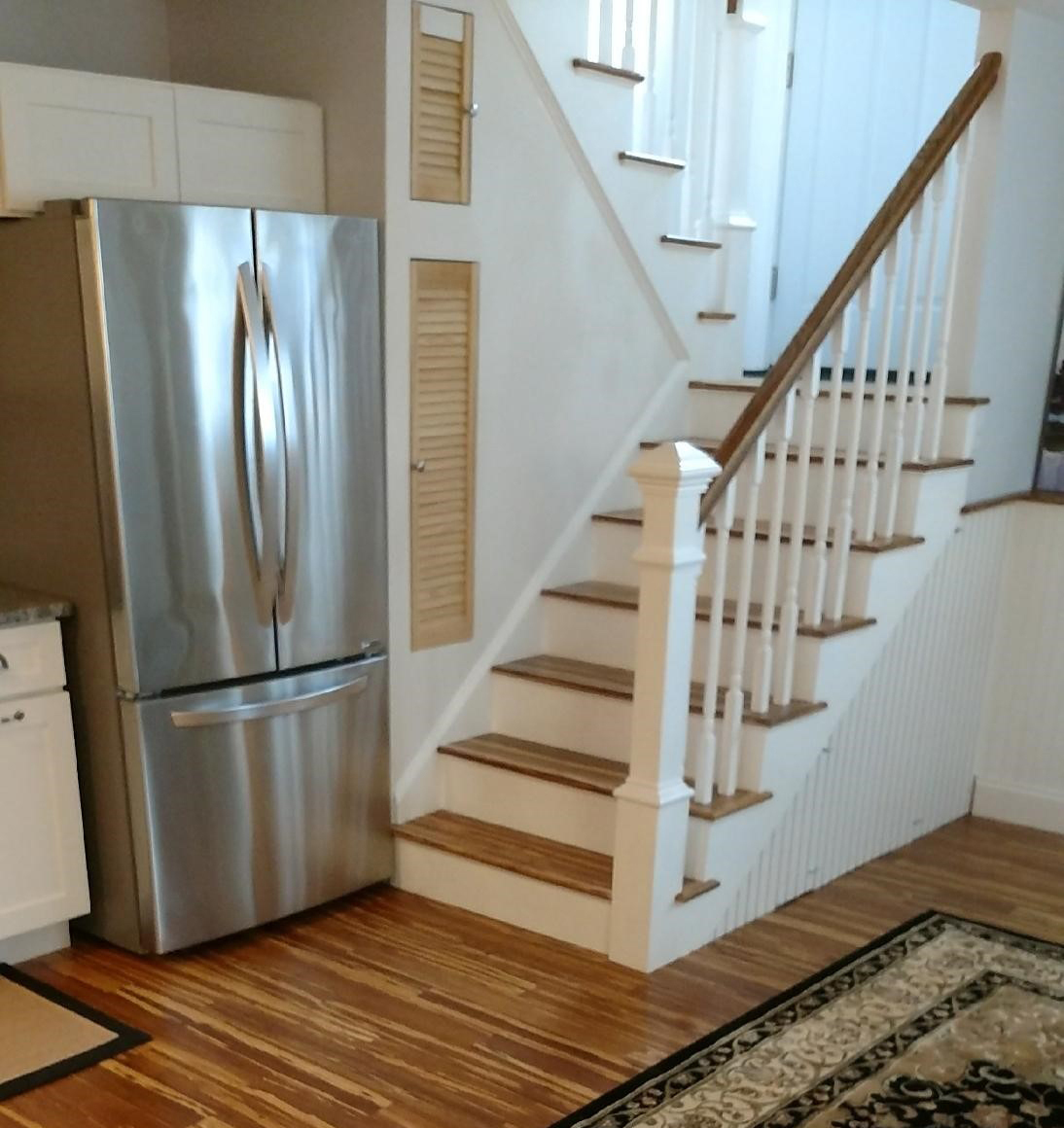 Katama Whole House Renovation/Stairs, Living Room
This project involved a complete renovation of a dated house in Edgartown, Martha's Vineyard. The clients chose striking zebra-style bamboo hardwood flooring for the floors and stairs, bringing their unique vision to life. If you can dream it, we can build it!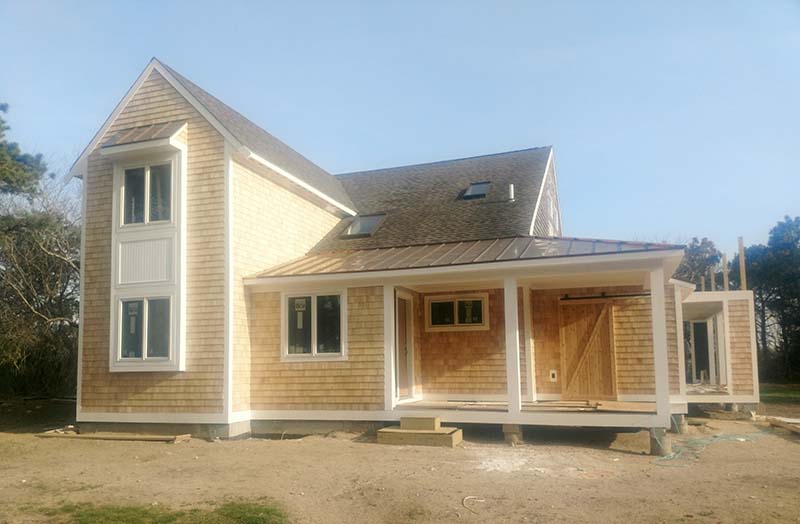 Whole House Renovation with Addition
Transforming a dated '70s/'80s contemporary house in Edgartown, we modernized it into a functional vacation home. We added substantial decks, a front porch, and a stylish mahogany entranceway with convenient storage.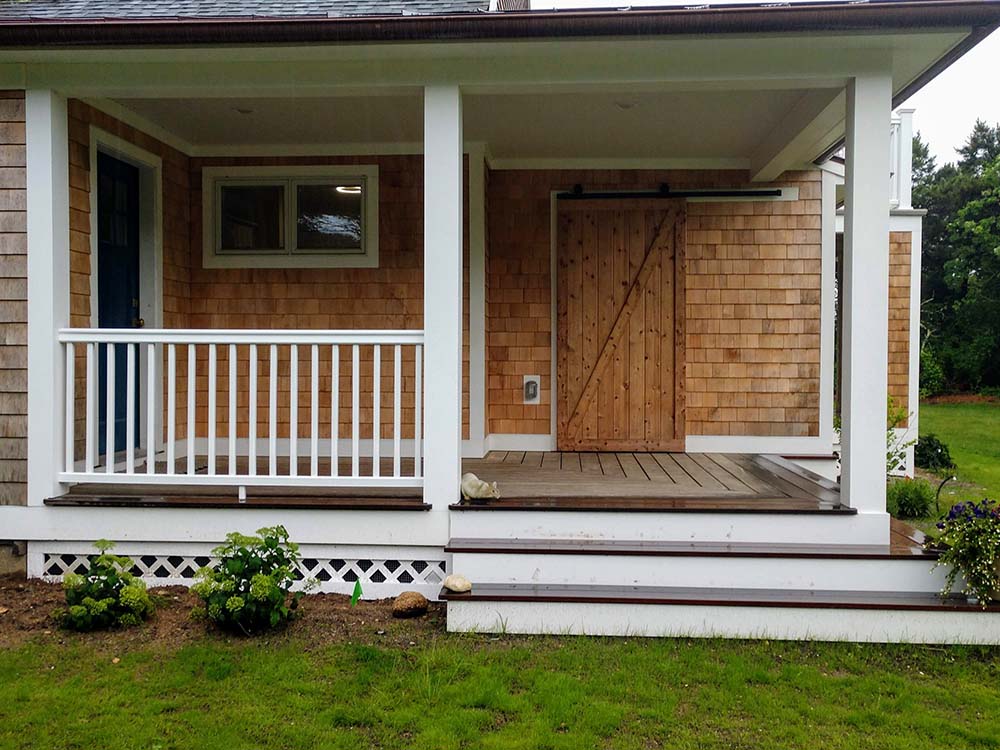 Whole House Renovation with Addition – Finished
The finished renovation features mahogany flooring, a robin's-egg blue beadboard ceiling, a copper roof, and AZEK trim, combining functionality with aesthetic appeal.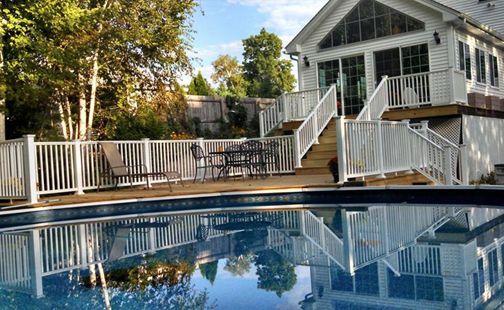 Swimming Pool Deck
This client needed a wooden deck for their above-ground pool that balanced functionality with aesthetics. The finished deck provides ample space for patio furniture, enhancing their outdoor living space.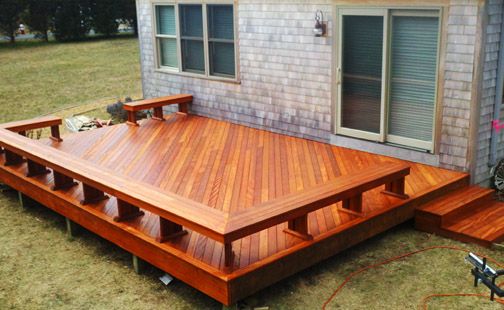 Mahogany Deck
For a client in Edgartown, Massachusetts, we built a custom mahogany deck featuring built-in benches. With diverse materials available, we customize each project to meet client's preferences.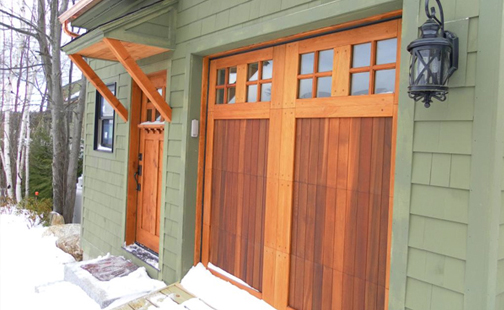 Carriage House
This bespoke carriage house was designed to accommodate outdoor equipment, featuring guest quarters on the second floor.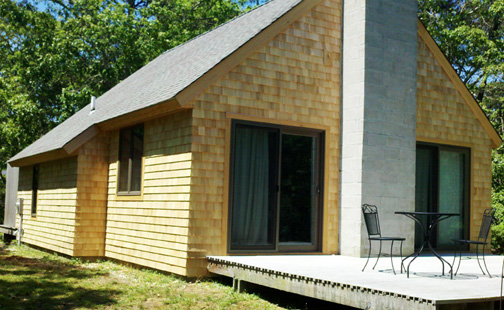 Cedar Siding
On Chappaquiddick Island, we renovated a deteriorating house with white cedar shingle siding and trim, dramatically enhancing its look and longevity.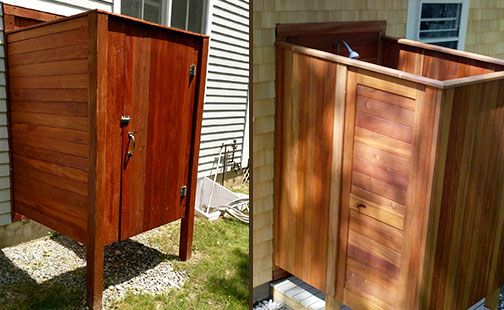 Outdoor Showers
Outdoor showers are an ideal addition for pool owners and beach dwellers. With custom choices of wood, we designed these mahogany enclosures to provide privacy and aesthetic appeal.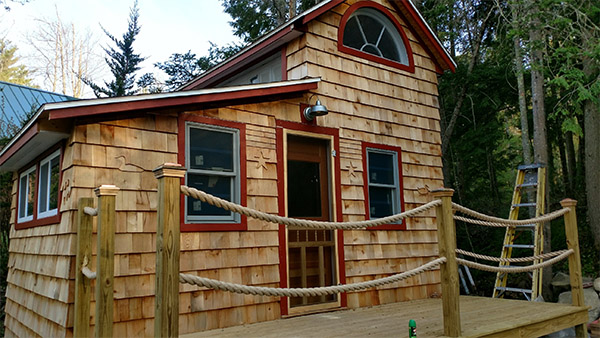 Custom Outdoor Structure
We built a unique two-story cabin/shed featuring a front deck with a rope railing system and decorative wooden siding. Custom-designed to suit the client's vision, this structure adds character to their property.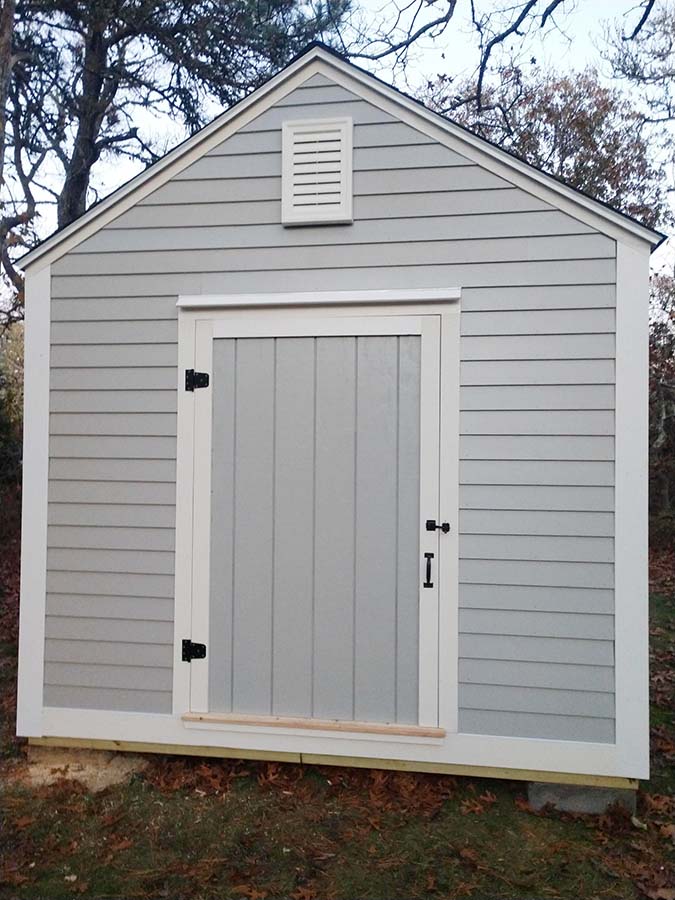 Garden Shed
This garden shed in Edgartown was designed to match the client's house. It provides ample storage for patio furniture and bikes, demonstrating our capability to combine function and aesthetics.