Expert Interior Woodworking & Renovations in Martha's Vineyard
Showcasing Exceptional Craftsmanship in Martha's Vineyard: From Comprehensive Renovations to Custom Woodworking
Contact for a Free Consultation
Step into a world where craftsmanship meets innovation, and ordinary becomes extraordinary. Explore our interior woodworking and renovation projects, showcasing our dedication to quality, functionality, and style. From custom-built kitchens to comprehensive home renovations in Martha's Vineyard, each project is a testament to our pursuit of perfection. Let these creations inspire your own home transformation.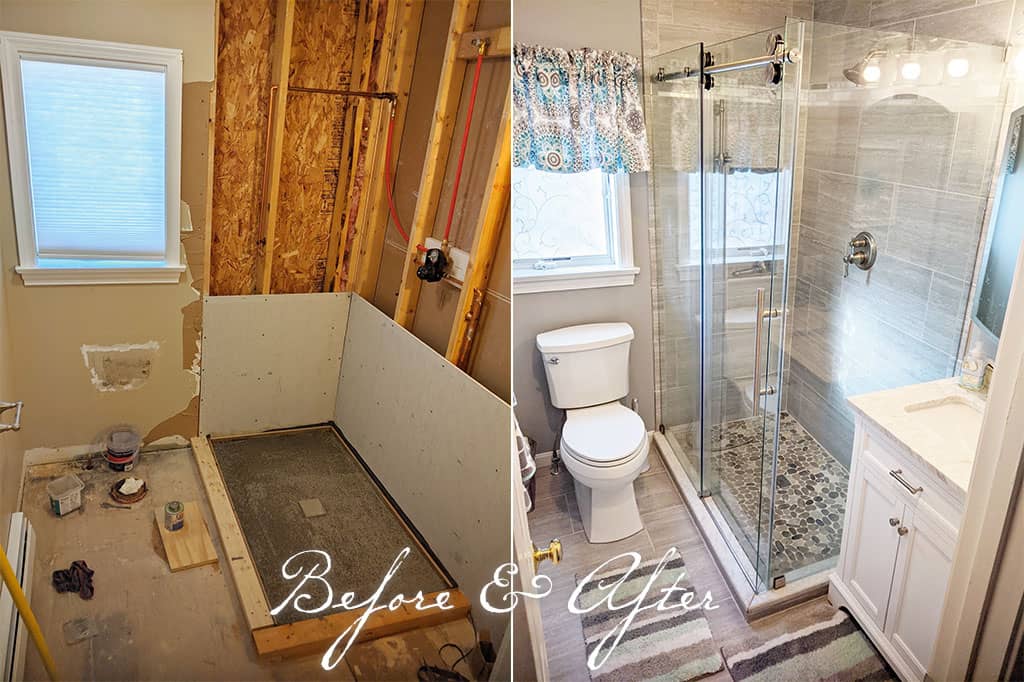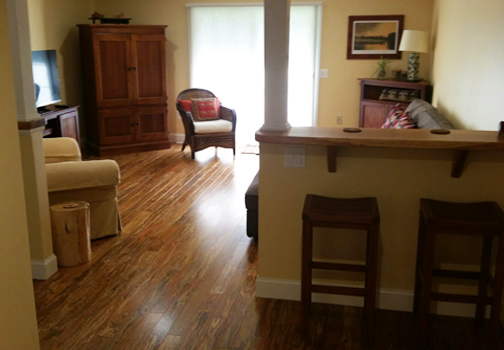 Basement Remodel:
In just three months, we transformed an unfinished walk­out basement into luxurious bedroom and living quarters. From walls to floors, we breathed new life into this once unused space, crafting a seamless extension of the home.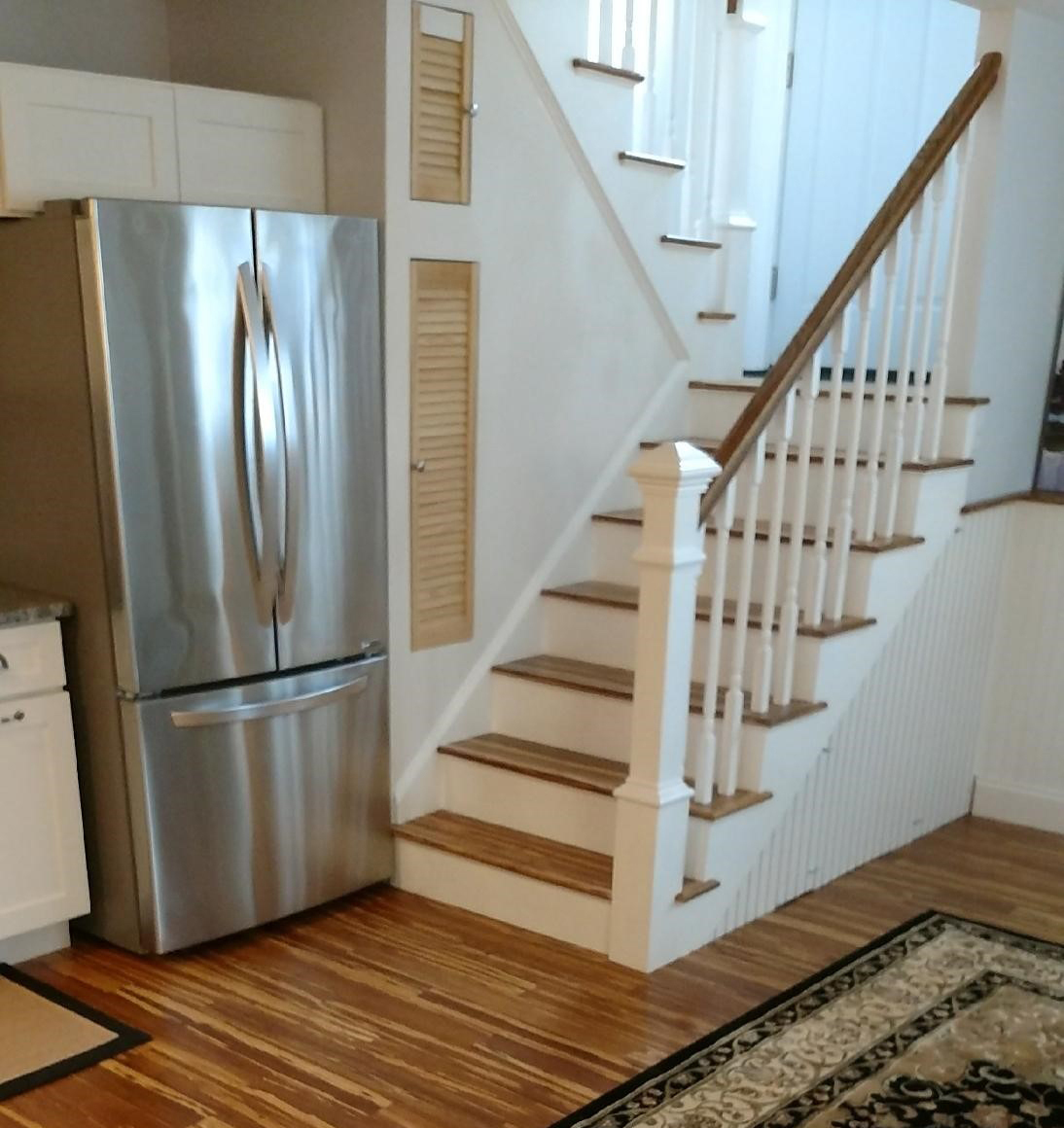 Katama Whole House Renovation/Stairs, Living Room
This project involved a complete renovation of a dated house in Edgartown, Martha's Vineyard. The clients chose striking zebra-style bamboo hardwood flooring for the floors and stairs, bringing their unique vision to life. If you can dream it, we can build it!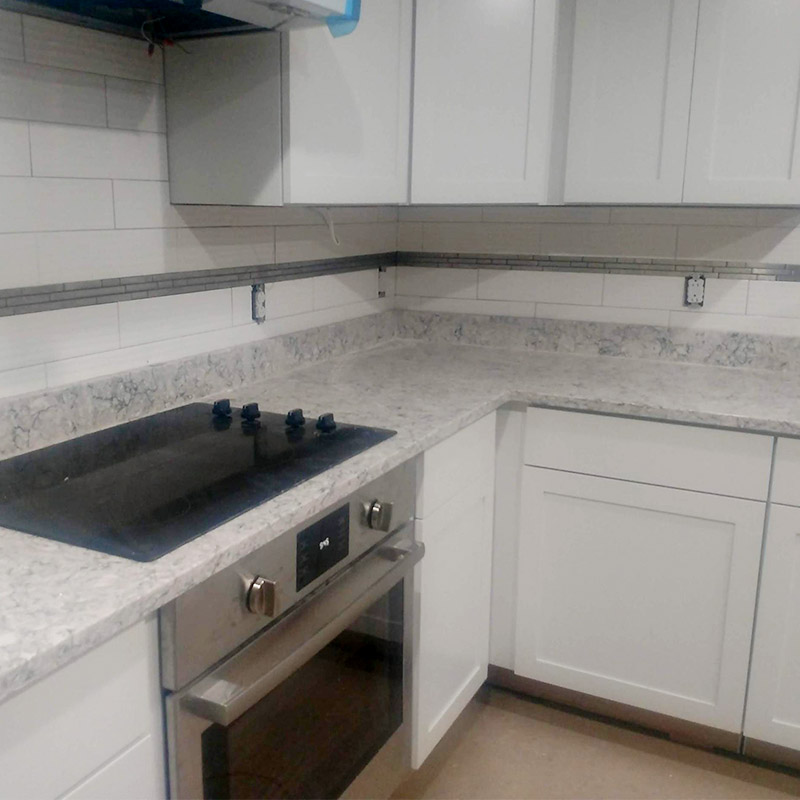 Kitchen Renovation
A bright, modern kitchen emerged from this complete house renovation in Katama. With custom cabinetry, quartz countertops, and a design tailored to the client's preferences, we transformed a dated 1980s kitchen into a sleek, contemporary space. ( this picture was taken before be did the finishing touches, sorry!)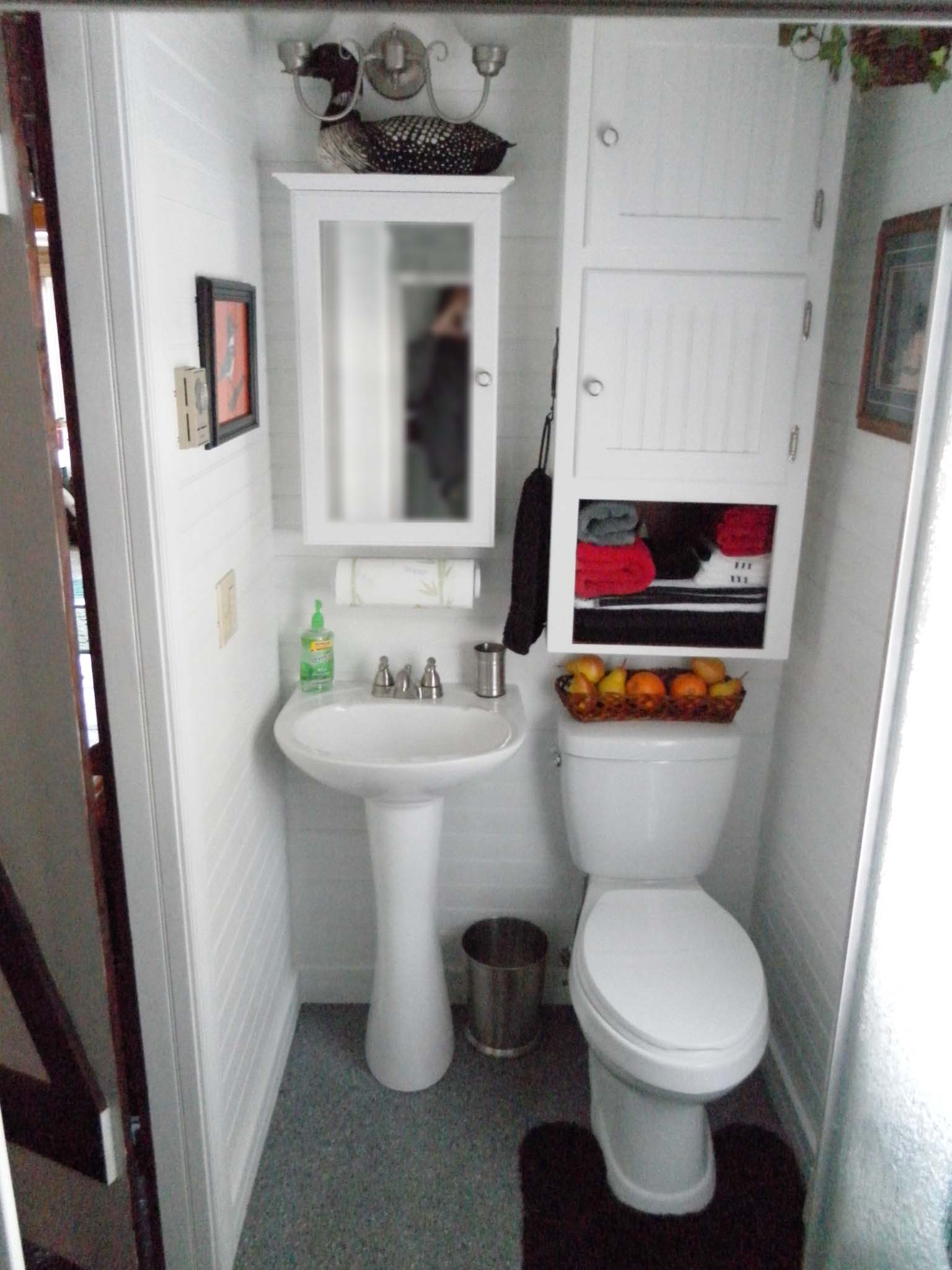 Small Bathroom Conversion
In an unexpected transformation, we converted a small closet into a fully functional bathroom with a shower. This creative solution showcases our ability to find potential in even the most unlikely spaces. Schedule a consultation to discover how we can enhance your home in unexpected ways."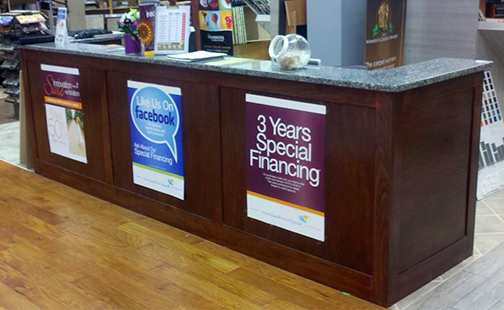 Commercial Reception Desk
This 12ft reception desk was custom-built for Flooring America. Our capabilities extend to commercial projects as well, crafting desks, built-ins, display cases, tables, and seating of any scale. We're here to bring your vision to reality, no matter the size.